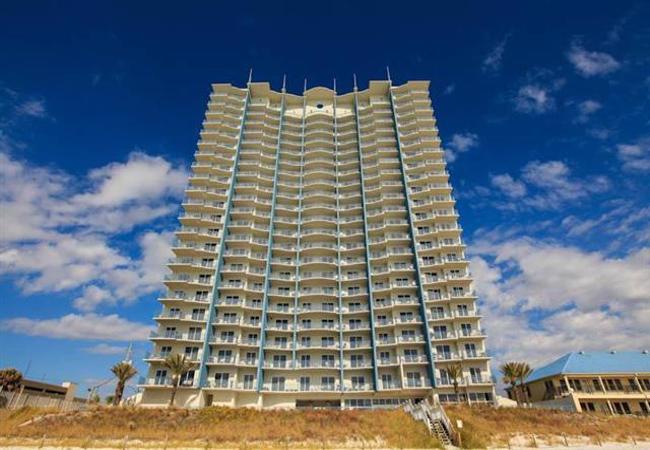 Sterling Breeze Resort. is a contemporary, European coastal like condominium. Stroll out on to the deck and you'll see a beautiful large infinity pool. And hot tub. And even a fire pit. It's an impressive presentation that is only exceeded by the beauty of the beach in front of it. With seemingly endless amenities including Gulf-front overflow edge pool, state-of-the-art fitness, poolside cafe and wine bar, community fire pit, private electric grill and high speed internet, Sterling Breeze is sure to be a favorite beach getaway.
Not only that, Sterling Breeze is close to the Frank Brown Sports Complex an incredible outdoor recreation facility with playgrounds, picnic areas and more as well as hosting many special events and tournaments throughout the year.<
And, it's just a half mile from Pier Park the 900,000 sq. ft. shopping, dining and entertainment mecca that has everything from Jimmy Buffet's Margaritaville to a Crocs store. You'll find a CHICOS, Hollister, American Eagle. Even a fudge store. And for the basics, there's a Target. And if you're looking for your latte fix, there's a Starbucks.
Choose Sterling Breeze for your next vacation. You'll be glad you did.
• Carefree Check in
• Large gulf-front infinity edge pool
(heated seasonally)
• Gulf front spa
• Internet Cafe & Wine Bar
• State-of-the-art Fitness Center
• Covered Parking
• Walking distance to Pier Park