Here is what our owners are saying…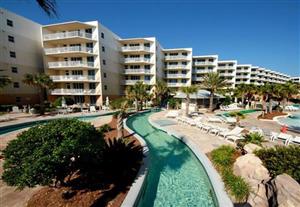 I just wanted to write a letter of recommendation for Best Beach Getaways Management Company. I have owned a condo for over twenty years and have always gone with the in house rental management. Since we purchased the condo in Waterscape, we had decided to stay with the current management, BBG, at least to see another option. I have never had the service and dedication to my needs and even my desires, as I have had with your company! From everything to helping me with finding furnishings, to having deliveries held at your office until I could arrange to exchange them out in the unit, to actually anything that I could ever need. You came highly recommended by the seller that I purchased the unit from and now I understand why. The bookings have been unreal and with great rental pricing. I am not being charged for every little thing, as with the other company and I am seeing more net profits. So in the event that we sell our unit, I would suggest the new owner remain and reap the benefits of extra rental income, as well as continue to have them manage any future units that I purchase. Everyone has been amazing all the way down to the cleaning crew! Thanks so much for the special hands on care that I have received. And also for all the answers to all my questions on all those phone calls when starting this venture
Cathy Hollie, Owner Waterscape
Okaloosa Island, FL

---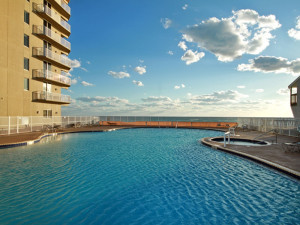 We've had a relationship with Best Beach Getaways for more than two years now and I would just like to share how much I value and appreciate all that you do for us. When we bought our first rental property and we were referred to you, I was going into it not really knowing what to expect. From day one, you and the BBG team have been incredible in making everything seamless and easy. Living so far away in Kentucky, I never have to worry whether or not things are being handled professionally, with courtesy, and timeliness. Last year, in the throws of a global pandemic, you and the team at BBG kept in constant contact with us, despite the confusing and fluid nature of what was going on in Florida. In a scary time, it was comforting to know there were people I could count on that would keep the train moving forward. Erica, you have been a trusted ally and are so proactive and quick to respond to any request. Jim, your emails during the closures last year were great and kept me informed of what was going on. Kimberly, you have made signing on our second property extremely easy and stress-free. My only regret is that I have yet to meet any of you in person because, more than just a business relationship, I consider you all friends. I would gladly refer you to anyone looking for a rental agency in your area. Feel free to use my name and phone number to anyone who would like a reference.

April Flynn, Owner Tidewater 1413 & Celadon 1602
Panama City Beach, FL

---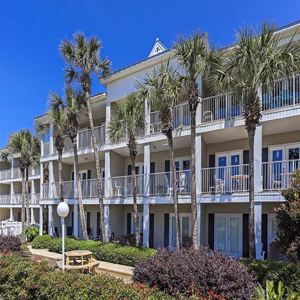 As a first time owner, Best Beach Getaways made our leap into the vacation rental market much less intimidating. Before having a contract on our property, I spoke with several management companies. The owner of BBG graciously answered all my questions and spent more time than I ever expected to help me understand the "business side" of things. Once we closed on our property, it was a no brainer. We called Best Beach Getaways and they have managed our unit from the beginning. Though we've heard from other owners we've met along the way that there are no good companies out there…we disagree. We have been very pleased with the rental income and care the BBG team has overseen on our behalf. If you have had a bad experience with other management companies or are new to the vacation rental business like we were, contact Best Beach Getaways. I think you'll be glad you did.

David and Carolyn Kokinda, Owners Grand Caribbean East 202
Destin, FL

---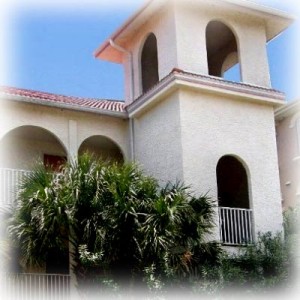 We switched to Best Beach Getaways after much research, for more competitive commission rates for full or VRBO agency services, for our rental condo. We use them for confirming reservations, processing deposits and entry codes, completing post-rental cleaning and providing maintenance services, at reasonable prices. I would recommend Best Beach Getaways to other owners to manage their rental property.

Joan Allan Holdings LLC, Owners Capistrano 201
Seacrest Beach, FL

---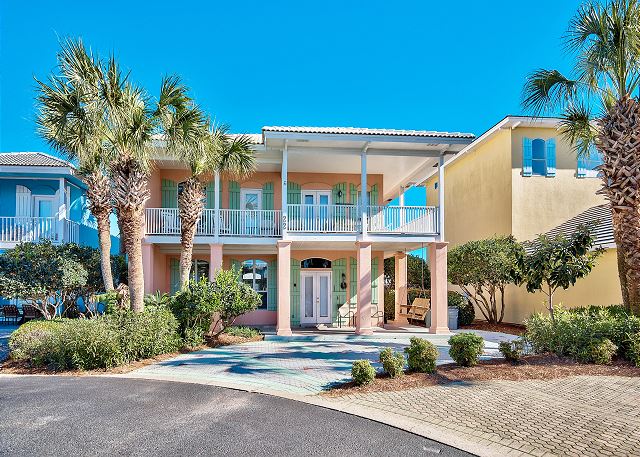 Best Beach Getaways has been my rental property manager since 2013, when my wife and I purchased a rental home in Emerald Shores in Miramar Beach. At that time we met with Jim DeVos and the team. At the meeting we felt very comfortable, with the informative conversations, that mirrored both parties goals and objectives. The team is very accessible if needs arise and follow ups meet expectations. The number of rental days in a given year continues to expand. Plans and insights as to plans to increase rentals are reviewed each year. Over the years Best Beach Getaways has exhibited professionalism, trustworthiness in all dealings we have had. Being a resident of Texas, when a maintenance issue did arise, I was put at ease as Best Beach Getaways handled the needs at hand in a timely manner. Lastly Monthly rental recaps are timely and detailed in a user-friendly format. Definitely contact BBG if you are looking for a property manager.

Tom Serbin, Owner 22 Sapphire Cove – Emerald Shores
Miramar Beach, FL

---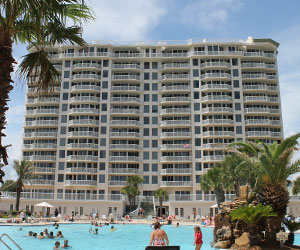 I have had my condo at St. Croix in Silver Shells with Best Beach Getaways for many years. I have seen an increase in revenue year after year and I appreciate the care they take in managing my unit. Delphine McGibiany, the Operations Manager, treats my unit as if it were her own. She goes above and beyond to make sure my unit is well maintained and I know that I can reach out to her anytime I have questions or concerns. I strongly recommend the Best Beach Getaways team to all owners.

Gayle Goodyear, Owner St. Croix 502 @ Silver Shells Resort
Destin, FL

---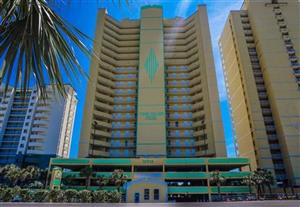 The Best Beach Team is first class in every regard. They maximize earnings, take care of problems the right way, and respond in a timely manner. It is a true partnership when working with Best Beach. They clearly know what it means to put the customer first. I worked with two previous management companies and the difference is night and day. I am a Best Beach customer for life!

Mark & Karla Jordan, Owners Twin Palms 1902
Panama City Beach, FL

---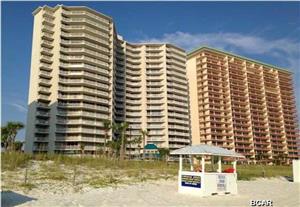 Jim & Mike,
My wife and I have utilized the services of Best Beach Getaways for the past seven years and could not be more pleased. The entire staff from Jim DeVos to the reservations staff to the operations manager are absolutely top notch. If we have any type of problem, they rectify it in a most timely manner. When it comes to rental booking, we have experienced a yearly increase in the number of bookings and the amount of income. We meet with Jim and Matt DeVos on a yearly basis in order to air any concerns we may have and to solicit their input on how to improve our condos in order to make them more attractive and marketable. Their suggestions are always appreciated and productive. Best Beach Getaways deserves and gets our highest recommendation.

Gene & Elayne Suskalo, Owners Dunes of Panama, B-208 & C-607
Panama City Beach, FL

---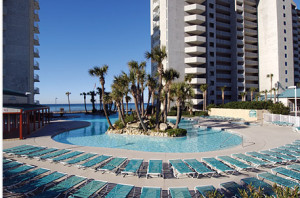 We chose Best Beach Getaways after our Realtor recommended them. In the first year we owned our condo, we thought we would not get much business because it was a new listing. But the Best Beach Getaways management team surprised us by booking solid all of the summer and spring break! Even September was booked in our first year. We are thrilled by the amount of rental income we are getting. Best Beach Getaways has a friendly staff and always picks up the phone when we call. They are doing a great job keeping the condo clean and looking good. When we had some damage done by a renter, Matt took care of everything. We believe that our condo is in good hands with Best Beach Getaways. We're looking forward to next year.

Rob Allen, Owner Long Beach 4-705
Panama City Beach, FL

---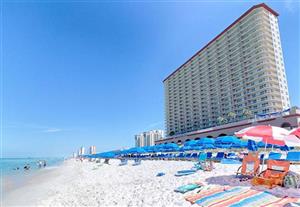 My wife and I have owned a rental condo in Northwest Florida for over 11 years and we've dealt with several property management companies over that time. Best Beach Getaways has exceeded our expectations in every aspect of property management. We are very pleased with their proactive efforts to book our condo. Our condo is always clean and ready for guests. We've never had a guest complain about the cleanliness of the condo. We are always kept in the loop about any maintenance issues. They are always available to us and our guests to answer any questions. They are organized and well-informed about our HOA policies and procedures. We are always confident that our guests are in good hands with Best Beach Getaways and we look forward to a long relationship with them in the years to come. We highly recommend Best Beach Getaways!

Ralph and Suzi Galetti, Owners Sunrise 2503
Panama City Beach, FL

---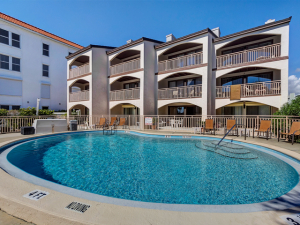 We have been using Best Beach Getaways to manage our vacation rental property since 2011. We continue to see an increase every year in our occupancy and rental revenue. The management team is wonderful to work with and very helpful to us and our guests. I would strongly recommend Best Beach Getaways to any other 30A owners in need of vacation rental management.


Maureen Alexander, Owner Dune Villas 8B
Seagrove Beach, FL

---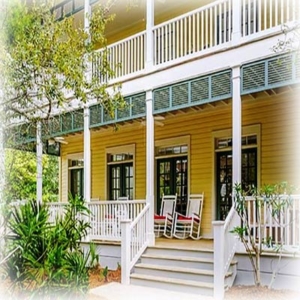 We have rented Hakuna Matata and Karibu, our vacation homes in Seaside since 1992. Two years ago we decided to hire Best Beach Getaways to help manage our rental homes and we immediately knew we had made the right decision. Phone calls are answered on the spot or are returned in a timely fashion. When maintenance problems arise, the staff at Best Beach Getaways takes care of it promptly, even if it means purchasing an appliance and installing it for us. Thank you, Best Beach Getaways, for a great experience with your rental program.

Lois & Christopher Truss, Owners Hakuna Matata & Karibu
Seaside, FL

---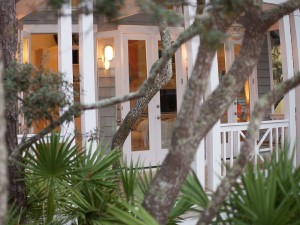 We've been with Best Beach Getaways nearly two years. They are a highly professional team that takes great care of our vacation home and they are always available to us when we need them. We're very pleased with their performance.


Cecile Podlusky, Owner Crisobel in Seaside
Seaside, FL

---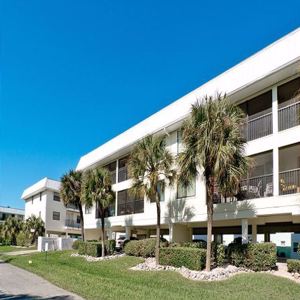 We are new owners to a vacation property and we chose Best Beach Getaways to help us with booking at our property. We as owners have had some hiccups and Best Beach Getaways has been wonderful with us solving the problem or finding a solution. The Operations Manager Tommy H. Has been a pleasure to work with. He is always friendly and a pleasure to talk to both to us as owners as well as our renters. I highly recommend booking through Best Beach Getaways for an easy fuss-free vacation or using them as a rental agency for the management of your property.

Jennifer Erfe, Owner Gulf Watch 212
Bradenton Beach, FL

---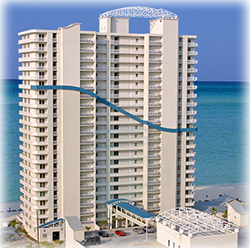 Changing management companies is not an easy decision. For us, it was the right change. Best Beach Getaways is a company that truly cares about the people it represents and rents to. We no longer feel like we own "just another condo". It's that specialized service that makes them stand out from the rest. They address our questions and concerns rapidly which is important to us since we do not live in the area. They are very accessible and have proven to be able to handle the most intricate situations easily. We are able to use our condo whenever we want since they don't require any mandatory allotment of weeks. Yet, they always keep it adequately rented during the time we don't use it. This year it was occupied 92% of the weeks through August. In all, we are extremely satisfied with Best Beach Getaways.

John & Kris Davis, Owners Seychelles 901
Panama City Beach, FL

---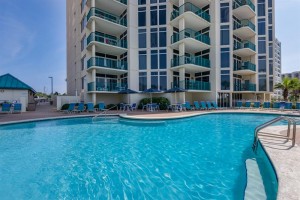 We have tried 3 or 4 management companies over the years. In 2012, we began our partnership with Best Beach Getaways and are very happy with our decision. We have enjoyed the increase in revenue, but have been most impressed with the services from the management team. They are familiar with our unit and are available anytime we need them. We strongly recommend Best Beach Getaways to owners in need of rental property management.

Connie & Gene Smith, Owners Jade East Towers 1220
Destin, FL

---