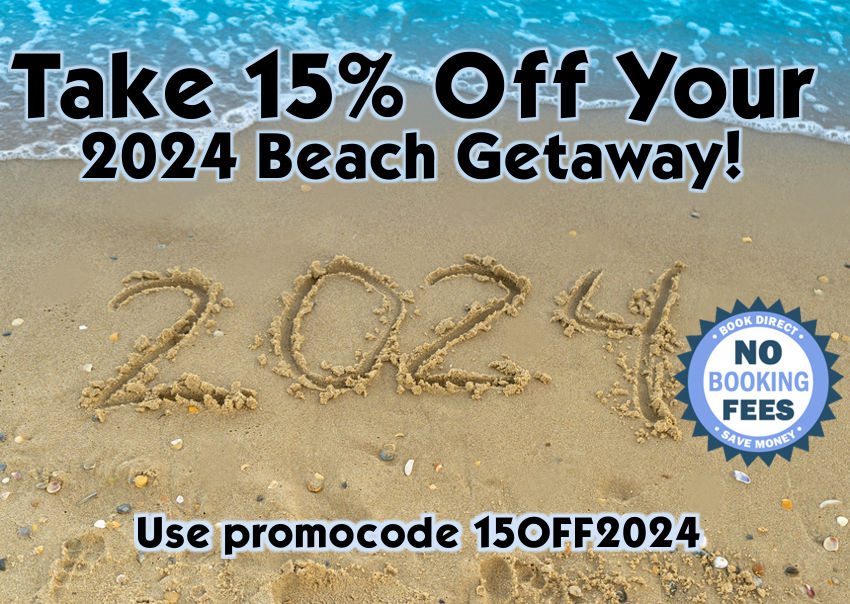 "15OFF2024" Promotion Code offers a 15% discount on most of our rental properties for any stays between January 01 to December 31, 2024.
The 15OFF2024 Promotion code is valid until December 31, 2023
More Flexibility = More options this Season!
Browse plenty of options for 3+ night stays.
Book your Best Beach Getaway!
Book NOW! and take 15% Off Your 2024 Beach Vacation
 Just pick your dates between January 01 and December 31, 2024, and use promo code "15OFF2024" in the discount code box and you save 15% on the rent on most of our rentals.
Please note that this special promotion is offered on a first-come, first-serve basis. So, don't wait around or your perfect dates may be gone. Promo code 15OFF2024 is valid until December 31,, 2023.
 Only applies to new reservations and cannot be used on existing reservations.
May not be available on all properties.
Not available for Anna Maria Island properties.

Shell Island, Best Beach To Visit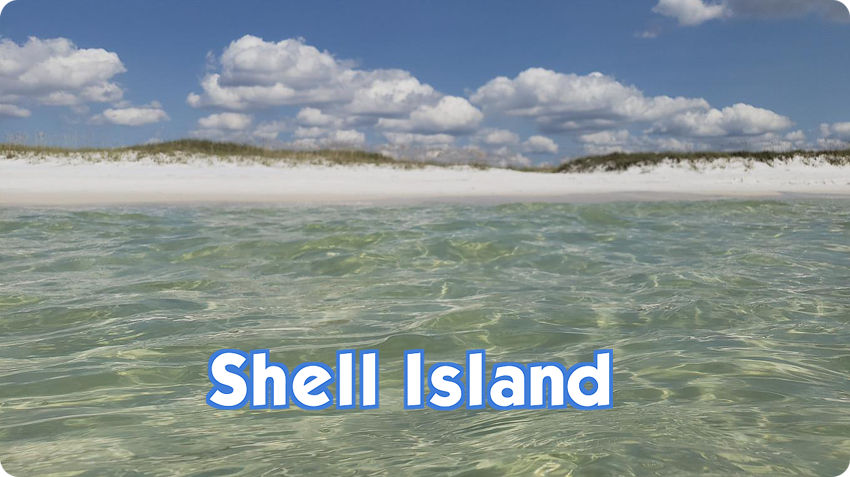 This Pared Down Florida Barrier Island Includes Nothing Man-Made and is Named After a Popular Activity
If you're looking for a place to truly unwind in Florida, there's an Island in the panhandle that may be calling your name. Its most popular activities are simple ones done outdoors, and it has no man-made offerings to distract you.
Why Shell Island May Fit the Bill if You're Visiting Panama City or the Panhandle: Panama City is already a popular destination for people visiting Florida. According to the Panama City Beach government, the approximate 15,000-person population of Panama City Beach grows to over 100,000 daily visitors during some of the busiest summer months. The area takes in over 4.5 million visitors each year. With 27 miles of beaches in the town of Panama City Beach, there is room to spread out, but if you really want a pared-down destination, have a look at Shell Island.
Where is Shell Island and How Can You Get There: The Island is located off the coast of Panama City Beach and offers about seven miles of undeveloped nature and shoreline. Although you'll need to have transportation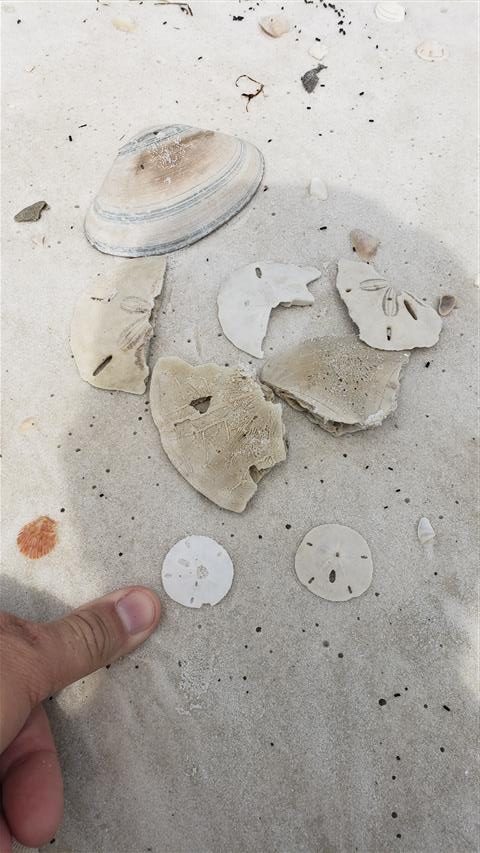 to get there, obtaining it isn't always challenging.
The Shell Island Shuttle makes regular trips during the summer months. The PCS Shell Island Express Ferries are another option.
What is There to Do on Shell Island? The Island is incredibly pared down. You won't find anything man-made. There are no attractions, restaurants, snack bars, or even restrooms. What you will find are shorelines, shells, forests, sand dunes, and wildlife.
One of the most popular activities on the Island is shelling. The Island got its name partly due to the number of shells located in and around it. According to Visit Panama City, one can find treasures such as sand dollars, moon snails, whelk shells, conch shells, periwinkles, and pin shells, to name just a few.
Nature watching is also popular, and visitors can sometimes see dolphins, turtles, crabs, rabbits, and raccoons.
If you'd like to have fun offshore, you can participate in paddling activities such as kayaking, canoeing, and paddle boarding, or you can swim or snorkel. The Shell Island Shuttle rents kayaks. And many tour operators rent snorkeling equipment.
There are also vendors who offer activities for those who want some adventure. There are dolphin cruises, sunset cruises, and water adventures, to name a few.
****Here are answers to some of the questions we get about Shell Island***
Can you swim on Shell Island?
Yes, you can swim off of the beach on Shell Island.
Can you take shells from Shell Island?
You may keep all the empty shells. We let the others go after we look at them.
Can you walk onto Shell Island?
Yes, there are trails on Shell Island where you can walk at the end of our dolphin tours. Be mindful of bird nesting areas by staying on the trails.
Does Shell Island have toilets?
There are no restrooms on Shell Island. You should use the restrooms at our marina before you go on a Water Planet Dolphin Swim Tour.
How long is the boat ride to Shell Island?
The boat ride to the Shell Island area is about 10 to 15 minutes.
Is Shell Island worth the trip?
The Shell Island experience is well worth it. Shell Island is a state nature preserve with a pristine and unique eco-system.
Is there anything on Shell Island?
There are so many things to enjoy on Shell Island–from the tiny sandpipers running up and down the wave line along the beach, to the whitetail deer you occasionally see around sunset. The powdered sugar-like sand on the 10-mile long beach running the length of Shell Island will squeak between your toes like powdered snow as you walk on it. All this and more without counting the millions of shells the sand is partly made of. For seashells and wildlife species on Shell Island, check out our Shell Island Page.
Is there electricity at Shell Island?
There is no electricity on Shell Island. It is undeveloped and uninhabited. You can only access Shell Island by boat.
What is special about Shell Island?
Shell Island is a pristine uninhabited barrier island with about 10 miles of white powdered sugar-like sand dunes and beach where you can find beautiful shells and dolphins.
What time of day is best to go to Shell Island?
All times of day are great on Shell Island. Our tours stop at Shell Island morning and afternoon tour alike. Remember to wear sunscreen.
Why do people go to Shell Island?
People go to Shell Island to relax in an uninhabited, untouched, and pristine place and get away from their stress. They can walk the white sandy beach, look for shells, fish, swim with dolphins, and more.
If you are looking for things to do while on vacation at the Emerald Coast or Anna Maria Island see our Best Things Lists;