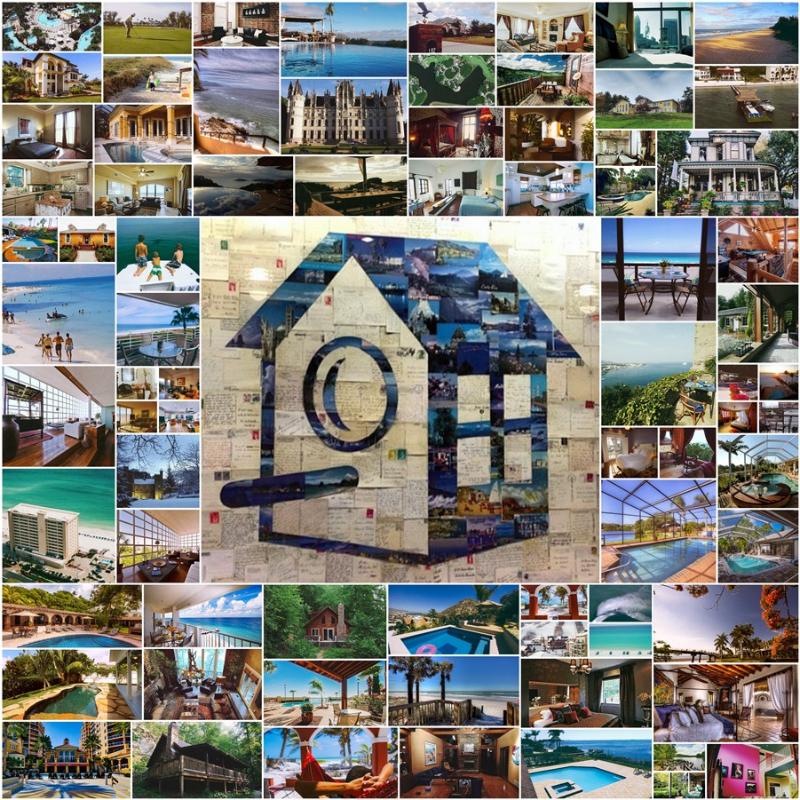 Why HomeAway/VRBO's Best Match Matters More Than Ever
As of July 11, 2016, we will no longer be able to buy our way to the top of HomeAway/VRBO search results. Platinum, Gold, Silver, Bronze, and Classic subscriptions are no longer available on HomeAway/VRBO or VRBO. There is only one subscription option. HomeAway /VRBO is making afundamental shift in the way vacation rentals are presented. It's no longer going to prioritize by the listing that costs the most money. Instead, it's going to prioritize the owners who can give travelers the best match for what they want in their vacation rental.
WHAT WASN'T WORKING
Under the old system, frequently the traveler would get fed up with his exhaustive hunt. HomeAway/VRBO reports that under its tier subscription system, 95% of travelers leave the site without making a booking. HomeAway/VRBO realized that if any owner was going to secure a booking from any given traveler, the results had to be better tailored to what that traveler wanted.
Which is why HomeAway/VRBO is levelling the playing field. Instead of sorting by the size of the owner's investment, they're going to sort by the suitability of the property for this particular traveler.
WHAT WILL HAPPEN TO TIER SUBSCRIPTIONS?
Tier subscriptions will be honored for as long as they last, but as they expire owners will only be able to enroll with the new Annual Subscription or Pay-Per-Booking. By the end of 2017, all tiers will have expired and every HomeAway/VRBO listing will be sorted solely by the Best Match algorithm. The transition will happen gradually, both to give tier subscribers a chance to get their money's worth and to give owners time to update their listings to perform within Best Match.
BEST MATCH VS. FILTERS
Filters are the parameters travelers set on their search. The most common filters are dates, but travelers can also filter by occupancy, price, and
amenities. Filters dictate which listings appear in a given search. Best Match dictates in what order those li stings appear. Let's say there are 500 properties in a given area. The traveler filters for a certain week in September, bringing the number of available properties down 250. They then filter for the property size and amenities they're looking for, bringing the number down to about 25 listings. Best Match runs its algorithm on each of those properties, and decides which of those 25 listings it thinks the traveler is most likely to book. Best Match then presents the search results to the traveler in that order. This is why your vacation rental cannot appear at the top of every single search for your area. Practically every traveler uses filters to find the property they want. That may sound like bad news, but it's actually not. That traveler was never going to book your property. If that traveler's two requirements are an AC and Wifi, for example, and you don't offer one of those amenities, there was practically no chance of them booking your property even if it was the very first one they saw. Instead, your property is only going to appear to travelers who really want to book a property just like yours. If you've optimized your property for Best Match and it's a good fit for this traveler, yours will be one of the first results that traveler sees. Owners who rank well in Best Match will get fewer tire-kickers – and more bookings.
HOW BEST MATCH DECIDE WHAT RENTALS APPEAR FIRST
The answer can get fairly complicated, but the short version is this: your conversion rate. If travelers consistently book your property after viewing your listing, your vacation rental will rank very high in Best Match.  Your conversion rate is simply the number of travelers who choose to book your property divided by the number of travelers who looked at your full listing. If 100 travelers look, and 1 traveler books, you have a conversion rate of 1%. Since our conversion rate is higher than the average for HomeAway/VRBO listings we expect that our rentals will appear higher on the list when the traveler uses filtered criteria that fits a listing.
HOW WE BOOST CONVERSION RATE
Over the past year we've been working with HomeAway/VRBO to ensure that we understand the criteria for Best Match.  Each of our listings on Homeaway/VRBO is scored to determine its position as Best Match:
• The number and quality of photos – we maximize the number and size of the photos based on the specifications

• Up to date Calendars – our calendars are updated real time from our reservation system to HomeAway/VRBO
• The ability of the guest to be able to book online – each of our vacation rental properties can be booked online through HomeAway/VRBO
• Up to date Rates – our rates  are updated real time from our reservation system to HomeAway/VRBO
• Valid Location – our locations are provided from our reservation system to HomeAway/VRBO
• Guest Reviews – We speak with each of our guests and encourage them to write a review.  Often when they give us positive feedback, we will offer to write it for them and provide their email address so that they can validate it
All of these factors have been historically proven to increase conversion rate. They looked at the historical data and found that properties with professional photos were much more likely to get bookings. The entire Best Match algorithm is based on observing the behavior of millions of
travelers and figuring out what features convince them to book. When travelers can easily find what they're looking for on HomeAway/VRBO, they will start seeing vacation rentals as a real, viable lodging option that's as easy to use as a hotel. They will come back to the site again and again for that easy booking experience. They will start telling their friends that it's easy to find a vacation rental – just go on HomeAway/VRBO. Which means more bookings for every vacation rental ranked highly in Best Match.
WHY THE CHANGE?
HomeAway/VRBO determined that they needed to shift from focusing on what the we were willing to pay to what the traveler wants in order to continue growing by capturing a broader segment of the vacation traveler.  With these changes, HomeAway/VRBO believes that they will make more money. The better their search algorithm works, the more travelers will book properties, and since the bulk of HomeAway/VRBO's revenue now comes from the traveler fee, they stand to profit significantly. But so will owners. The tiered system really wasn't giving owners their very best chance at making a booking, and they weren't giving travelers their very best chance at finding the right property.
THE NEW WORLD OF HOMEAWAY/VRBO
HomeAway/VRBO has effectively aligned its interests with owners and travelers. Owners want to make the most bookings possible with the fewest
possible number of time-wasters. And with the change in their model, HomeAway/VRBO now wants that exact same thing. The better the Best Match algorithm works, the better the search results for travelers will be. The better the search results, the more likely travelers are to make bookings. The more bookings travelers make, the more money earned by both owners and HomeAway/VRBO.
Since we have been working on the Best Match algorithm for the past 18 months, we believe that our vacation rentals are well positioned for this new approach to matching the customer with the property.
If you would like more information about the Best Match algorithm, please call Jim DeVos, President at 850-333-2743 or email him at jim@bestbeachgetaways.com.