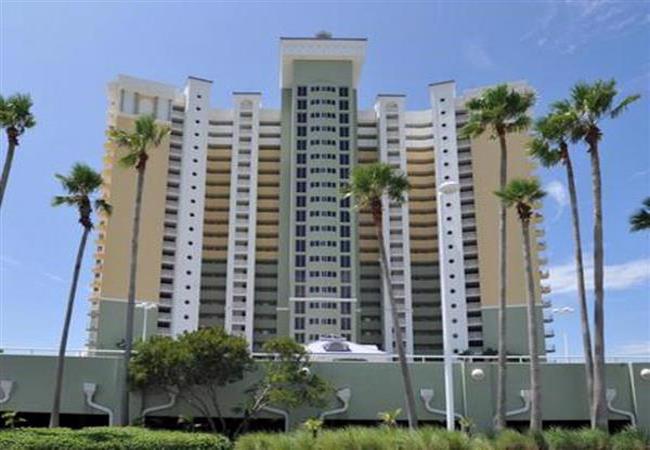 Boardwalk Beach Resort offers and delivers everything you want in a spectacular vacation rental resort. In additional to the expansive beach, you'll be amazed at the beauty of the building itself. As you step into the lobby, you are presented with a striking view of the tropical pool deck and the beauty of the Gulf as it touches the shores of Boardwalk's beach. Lush palm trees surround the pool deck area and surround guests in a cool breeze. The pool deck comes with a children's splash pool; two hot tubs and a heated pool. But that's not all. You can even dine at Boardwalk's beachfront bar and grill. And, no matter where you are in the resort, there's free wifi. So, you can be surfing the net while the kids are in the pool. Boardwalk offers lots of opportunities to have fun and get wet, all while overlooking the enticing Gulf.
Boardwalk Resort is located on the attraction filled east end of Panama City Beach. Nearby attractions include Signal Hill Country Club and Signal Hill Golf Course, Emerald Falls Family Recreation Centre and Ripley's Believe It or Not, Coconut Creek mini golf and so much more.
Once you stay at Boardwalk Beach Resort, you'll want to make this your "go to" beach vacation place.
• Lavish Pool Deck
• 2500 sq ft Zero Entry Pool
• 2 Hot Tubs
• Children's Pool Area
• Activity Center
• Island Breeze Corner Market
• Covered Parking
• Seasonal Beach Service
• Private Beach Access