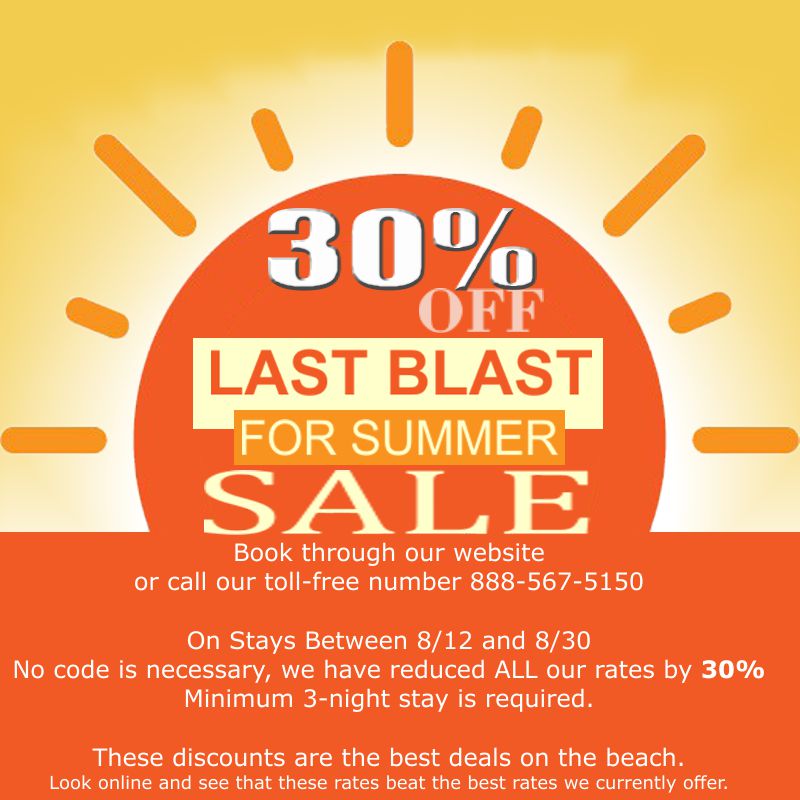 Be the first one to reserve your End of Summer 2018 vacation!
Take advantage of our LAST BLAST OF SUMMER SALE
We're offering 30% OFF our regular rates when you book thought our website or call our toll free number 888-567-5150
Offer valid ONLY  between 12-30 August 2018
No code is necessary, we have reduced ALL our rates by 30% -- Minimum 3 night stay is required.
Click on "Our Areas" Menu of our website to browse our units, or use the Search Bar on our front page to find your perfect vacation spot.
Prices may vary slightly depending on which dates you select - includes Taxes+Fees