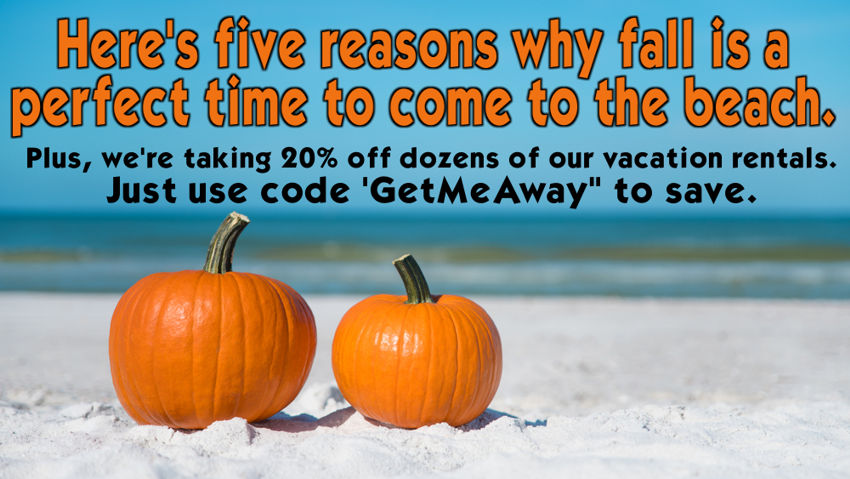 In case you needed a reason or maybe five reasons why fall is the perfect time to come to the beach. Read our five reasons below. Our "Get Me Away" promotion continues to be popular among our valued guests, so we keep adding even more units to it. Pick any date that's available from October 15th to November 30th and use the promo code "GetMeAway" We're offering a 20% discount on these fantastic vacation rental properties.
Just pick your dates and use promo code 'GetMeAway' in the discount code box and you save 20% on the rent in any one of these super rentals. Please note that this special promotion is offered on a first come, first served basis. So, don't wait around or your perfect dates may be gone.
Only applies to new reservations, cannot be used on existing reservations.
Five reasons why fall is the perfect time to come to the beach.
#1. Fewer Crowds
One of the things that visitors love most about the fall season in the Emerald Coast is that everything is just a little less crowded. As summertime comes to a close, plenty of folks begin to shift their sights toward adventures into the mountains or ski hills. This means you can enjoy fewer lines at your favorite shops and shorter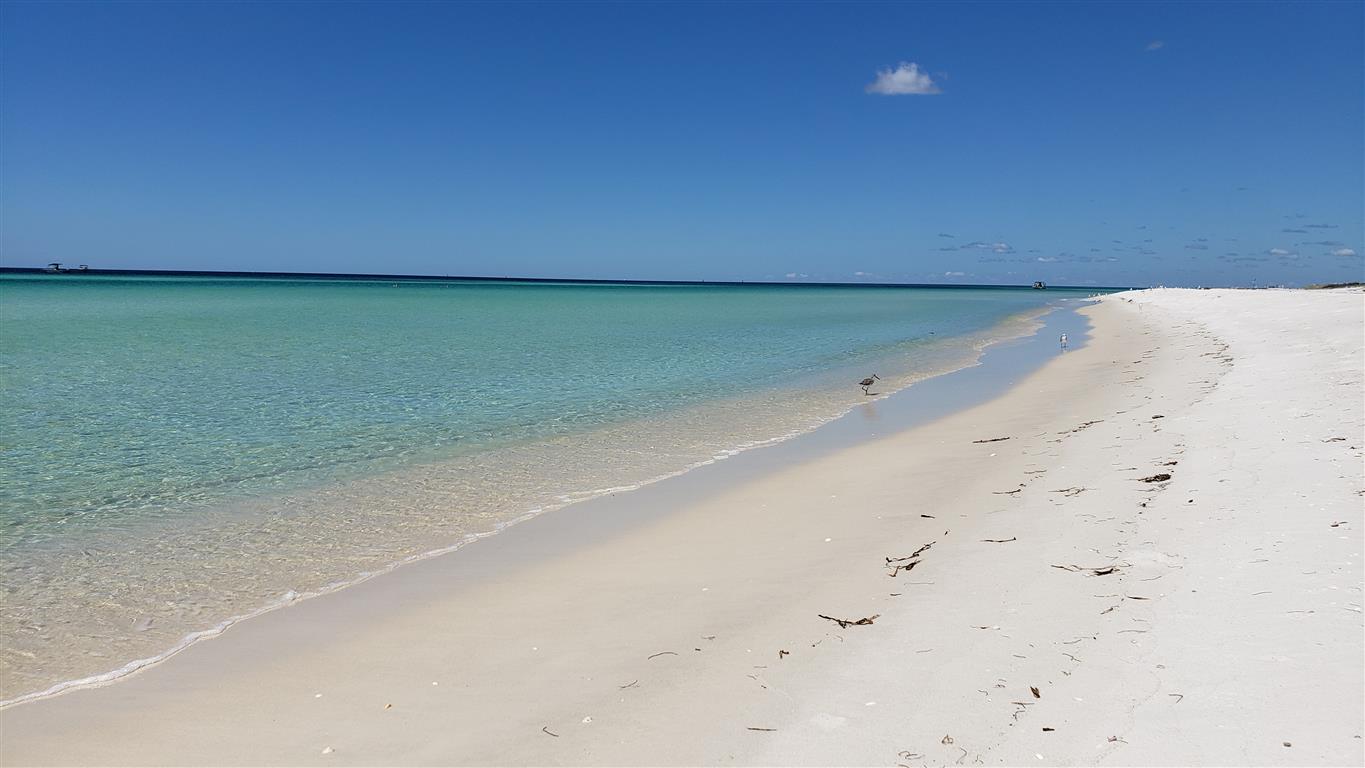 wait times at popular restaurants. When you think of reasons why you need to visit the Emerald Coast in the fall, this one is as big as any of them. In addition to less competition for real estate on the beach or at your favorite restaurant, it also means that you can enjoy the abundance of great local attractions, like Panama City Beach aquariums, without waiting in line. Shop and play at Pier Park's million square foot outdoor mall, catch a flick at the IMAX Theatre, hit the town and head to Spinnaker for live entertainment, or cruise on over to the Ripley's Believe It or Not Museum to learn about the universe in a fun, engaging atmosphere. With a lot less traffic you can easily zip to and from your favorite spots and park close to your various destinations!
#2. Great Fall Festivals
Another great reason to take an Emerald Coast vacation in the fall is so you can experience the incredible fall festivals! The popular Destin Seafood Festival takes place in October and includes entertainment,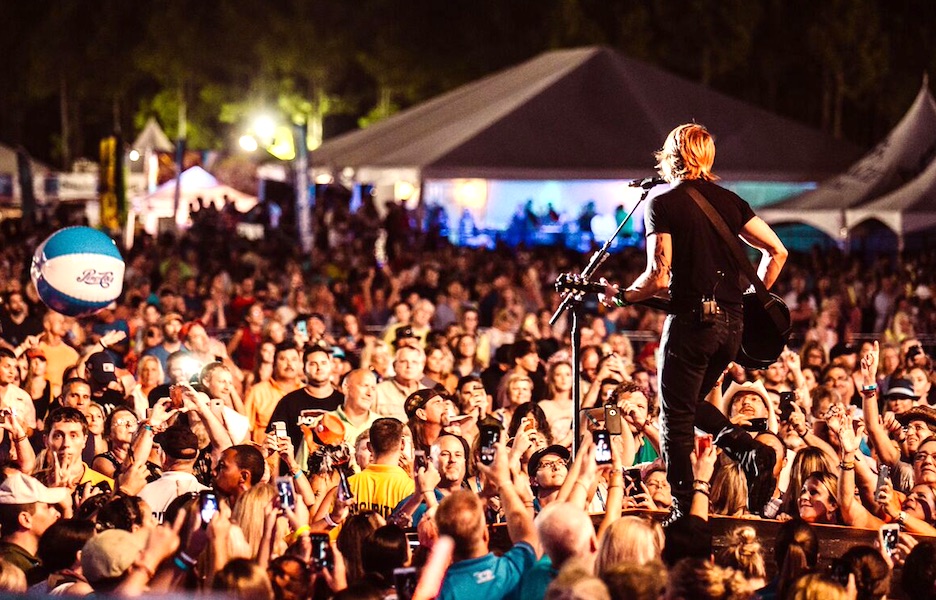 shopping, and tons of delicious food. There's also the Baytowne Beer Festival, which is known as the "Best Beer Fest on the Emerald Coast." The event includes more than 40 on-site craft brewers, samplings, live music, and more. Then, there's the Destin Fishing Rodeo, the Harvest Wine & Food Festival, and the  Blues, Brews & BBQ Festival. In Panama City Beach the Chasin' the Sun Music Festival. This September beach tunes showcase comes at you live from Aaron Bessant Park Amphitheatre and has featured some of the biggest names in music like Alan Jackson and Chris Stapleton. Another September celebration is the Lobster Festival and Tournament. A week-long extravaganza of lobster diving, seafood any which way, and live entertainment is the perfect mix of fall flavors and good times with the whole gang. Finally, the Pirates of the High Seas Fest in October is one of our favorite festivals anywhere. Every Columbus Day weekend, this family-friendly festival of peg leg's and sunken treasure. Fall offers the perfect chance for unforgettable moments with family, friends, or beach-bound couples.
#3. Excellent Fishing Opportunities
If you love to fish, you'll love visiting the Emerald Coast in the fall. The fall months are great for catching triggerfish, mackerel, grouper, numerous amberjack species, and snapper species. If you want to experience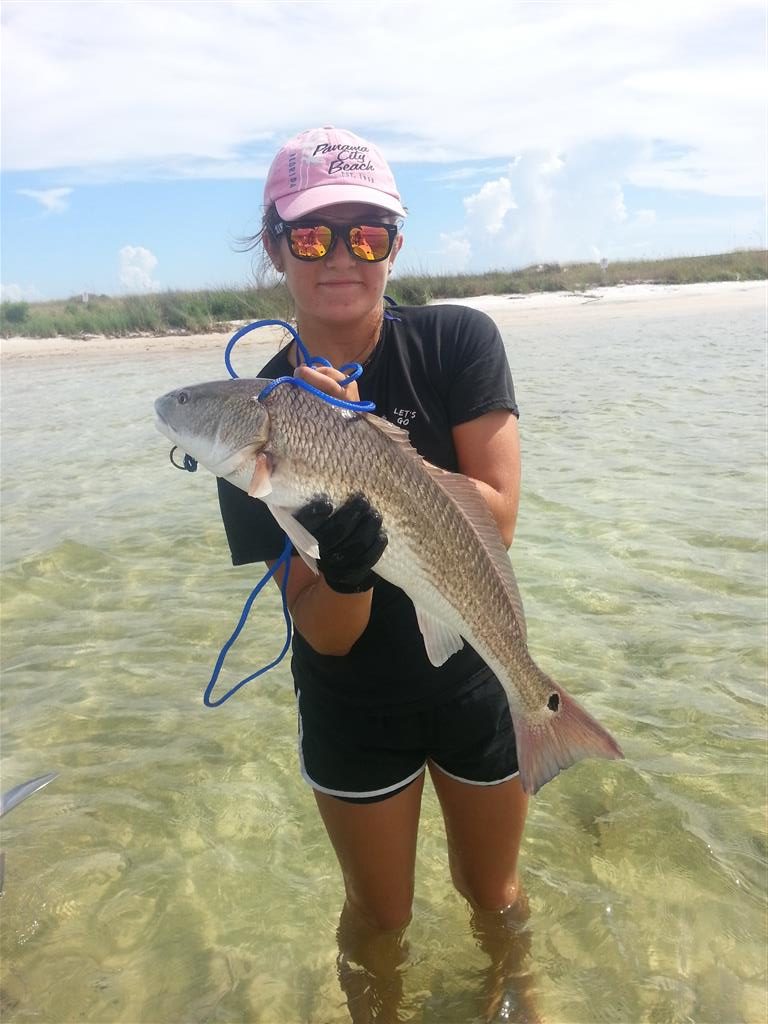 one of the biggest fishing tournaments, be sure to plan your trip during the Destin Fishing Rodeo. There is something for everyone at this month-long tournament, whether you want to participate or just sit back and watch. See some of the record-breaking saltwater fish that is caught or join in on the fun yourself! In addition to the Destin Fishing Rodeo, fall visitors can still book fishing charters and enjoy your own adventure on the Emerald Coast!
#4. Beautiful Weather
Fall brings about some of the most beautiful weather in the Emerald Coast. Average temperatures tend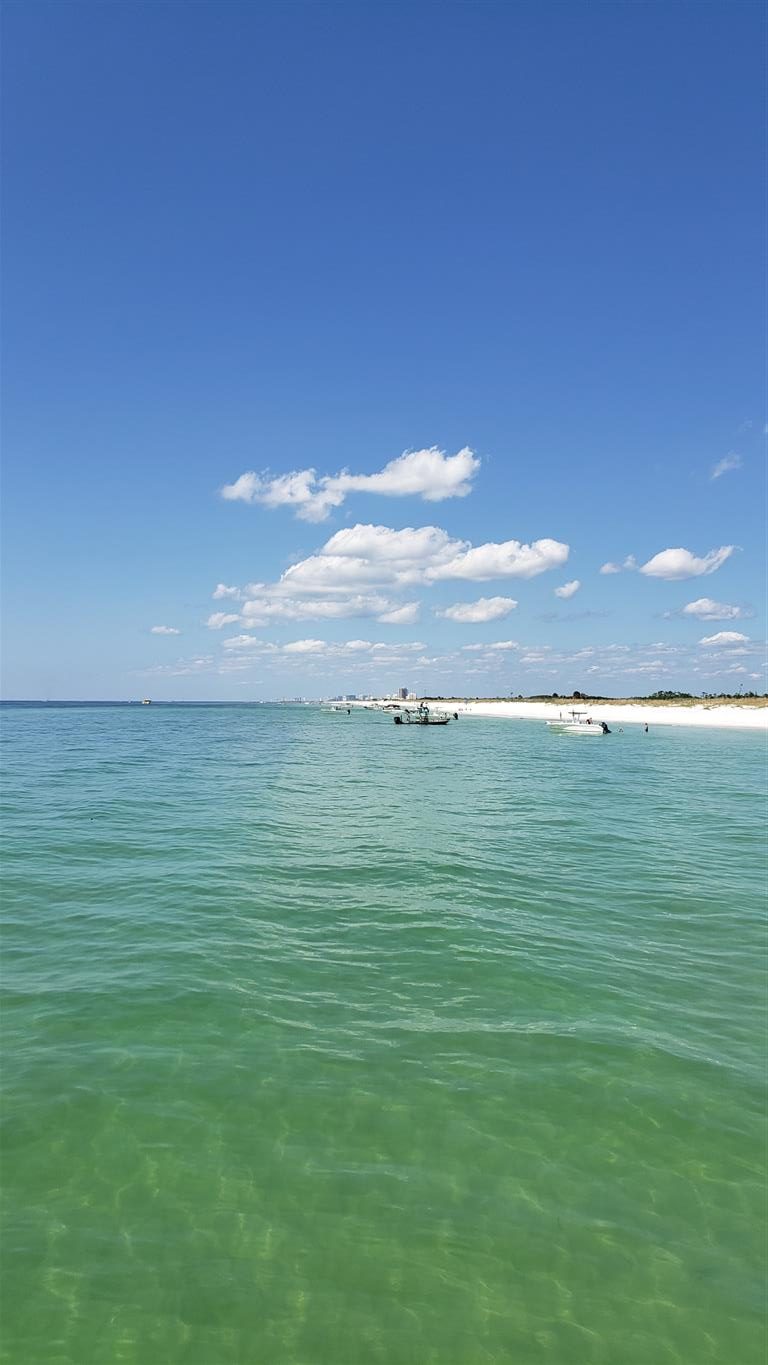 to stay just below 80 degrees, while water temperatures stick to the upper 70s. The water's warm enough to swim in, so you'll love spending time on the beach! It's the perfect weather to enjoy other outdoor activities as well, like golfing, dolphin tours, or even parasailing. The perfect spot for a stroll, fishing, or watching the sunset over the Gulf of Mexico. We may be biased but our favorite time of the year is fall! Fall is a perfect time to get out and explore nature and all it has to offer, like hiking, paddling, birding, and wildlife viewing. The weather is perfect, it's not too hot and not too cool, and there are fewer people roaming the beaches. Now, who doesn't love having the beach all to themselves?
#5. Gorgeous Sunsets
Sunsets are an amazing sight all year long, but they're even more special in the Emerald Coast during the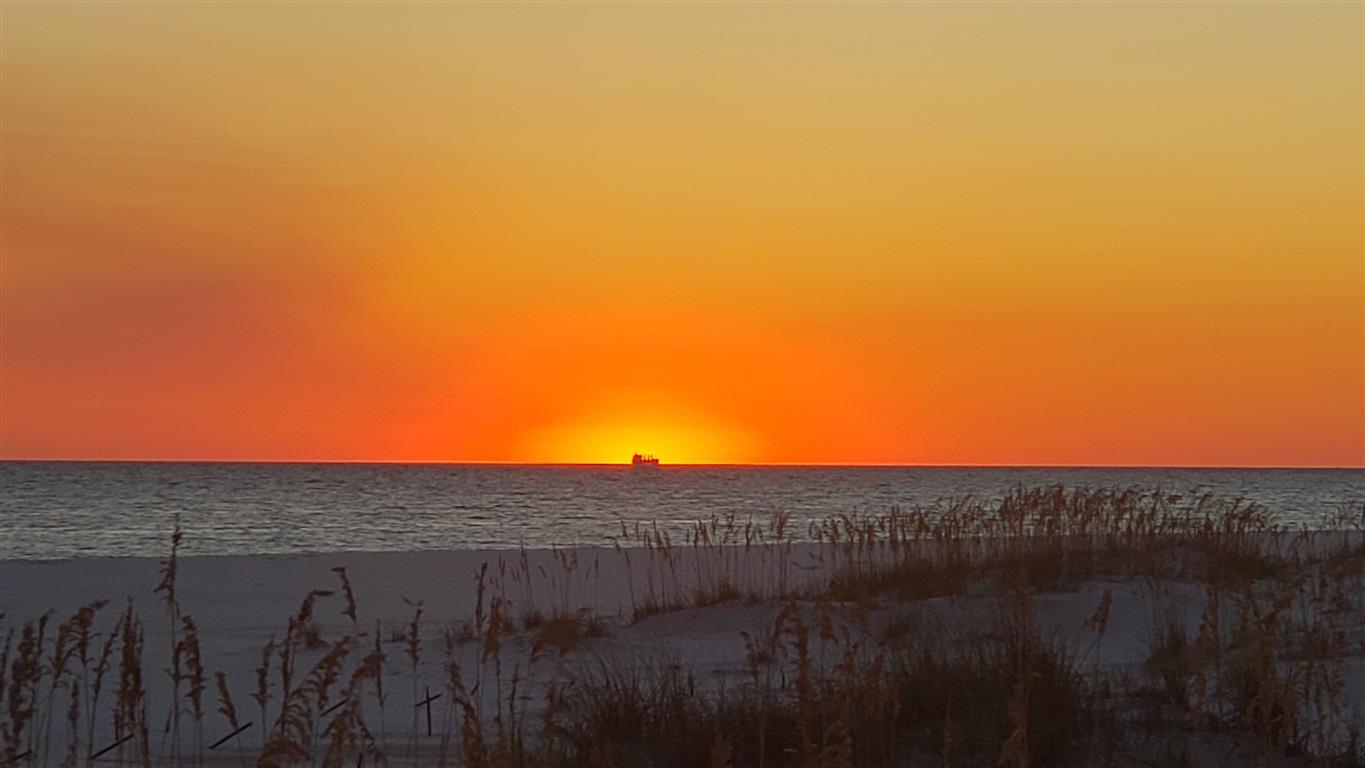 fall. Fall is the only time of year where the sun sets directly over the Gulf of Mexico, painting a gorgeous picture you have to see at least once in your life. For some of the best views, go for a sunset cruise! On the cruise, you'll have a front row seat to the sky lighting up in oranges, pinks, and yellows and it reflects on the emerald waters of the Gulf. Sunrises are beautiful during this time of year as well, and they happen a little later in the morning, so you don't have to get up as early to take in the beautiful scenery.
If you are looking for things to do while on vacation at the Emerald Coast see our Best Things Lists;