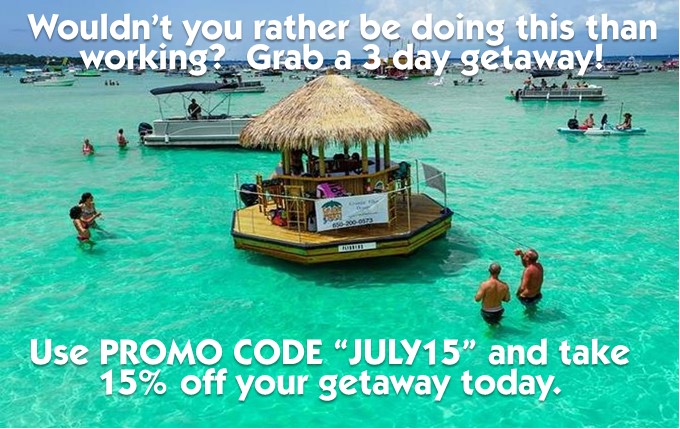 Minimum 3 Night Stay at any of our beach rentals in JULY.
Use Promo Code "JULY15" for 15% off
Promo Code is valid until July 26, 2022
Book Now!
No Service Fees! Book with us and save!
Just pick your getaway dates for JULY and use the promo code "JULY15" in the discount code box and you save 15% on the rent in most of our vacation rental properties. Don't wait around or your perfect getaway dates may be gone. This great discount applies to new bookings only. Promo Code "JULY15" is good until July 26th.
If you are looking for things to do while on vacation at the Emerald Coast see our Best Things Lists;