Sunrise Beach Community on 30-A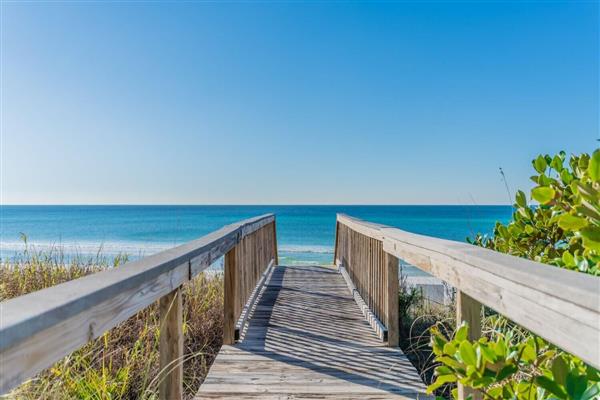 The community of Sunrise Beach is a gated subdivision of vacation rentals next to the intersection of 30A and 393. The homes of this neighborhood are beachfront and Gulf view homes that are all merely steps away from the beach.
Sunrise Beach is a short bike ride away from all that the west end of 30A has to offer. When you visit Gulf Place which is just a short walk, you can dine at Pizza by the Sea, La Playa, The Perfect Pig, or Shunk Gulley's – a great seafood place overlooking the gulf. If you head into Blue Mountain Beach community, you can stop at Redfish Taco or The Creamery, and try to award-winning chocolate ice cream. A longer ride east will take you to Grayton State Park or the areas of Watercolor and Seaside, where The Truman Show was filmed. No matter what brings you to this community, an array of local attractions will make you realize you've truly arrived in paradise, and this will keep you coming back again.
What's nearby:
Enjoy local restaurants like Blue Mabel (two miles from the condo) and local favorite Shunk Gulley Oyster Bar (less than half a mile away). Grayton Beach State Park (which features the Underwater Museum of Art) is just a nine-mile drive away. 16 miles from the condo lies Deer Lake State Park, where guests can observe nature and wildlife.