The Alexander At Palm Court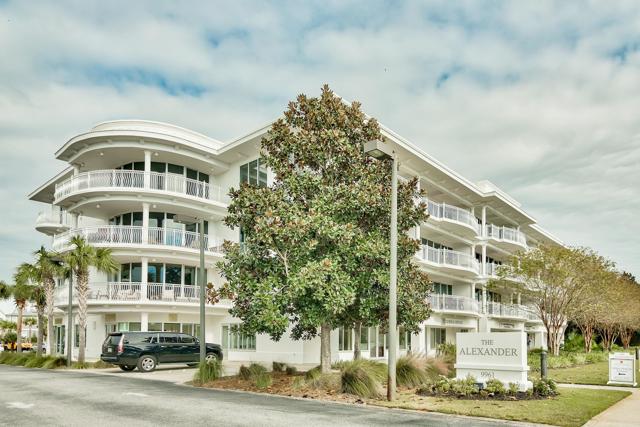 You will love these luxury condominiums in South Walton Beach in Seacrest Fl. The value is exceptional and the condominiums are located right on beautiful Scenic Highway 30A east. They even share the same amenities as Seacrest Beach. The location is amazing and right across from Paradise by the Sea between Rosemary Beach and Alys Beach. The Alexander at Palm Court is a mixed use facility with four stories on Scenic 30A.
In addition to 21 luxurious condominiums, there are also charming retail shops. The condos have dining balconies with a breathtaking view of the ocean, floor to ceiling glass and the rental units have private elevator access. Each unit is roughly 1,335 square feet with two lovely bedrooms. You can enjoy a nice walk to the delicious restaurants and fine shops in Rosemary Beach or drive a short distance for fun activities and even more restaurants.
Imagine riding your bicycle or walking to the incredible restaurants and delightful shopping in Rosemary Beach. Stop at George's in Alys Beach for a sensational bite to eat while you are there. You probably believe the luxury condos at Alexander at Palm Court rent for nothing less than top dollar. Despite the fact you will be acquiring a luxury style condominium, you will not be paying top dollar for the privilege.
The condos at Alexander at Palm Court are thought of as one of the very best deals and values in South Walton Beach by a lot of people. This is especially true for anyone who has ever enjoyed renting one of these lovely condos.
• Balcony
• Community Pool
• Elevator
• Wireless Internet