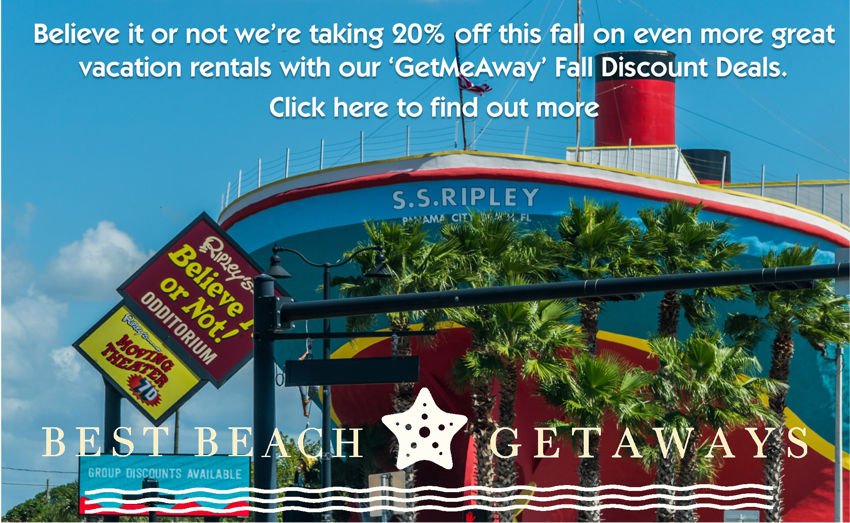 Can you think of a better time to head to the beach then in the fall. Weather's great! Everything's still open. Crowds are gone (for the most part). All that's missing is you.
So we want to give you a reason to plan your fall comeback. We're offering a 20% discount on 10 fantastic vacation rental properties. Pick any date that's available from October 15th to November 30th and use the promo code 'GetMeAway' and you'll save 20% on any one of these special vacation rentals:
Just pick your dates and use promo code 'GetMeAway' in the discount code box and you save 20% on the rent in any one of these super rentals. Please note that this special promotion is offered on a first come, first served basis. So, don't wait around or your perfect dates may be gone.
Only applies to new reservations, cannot be used on existing reservations.
If you are looking for things to do while on vacation at the Emerald Coast see our Best Things Lists;